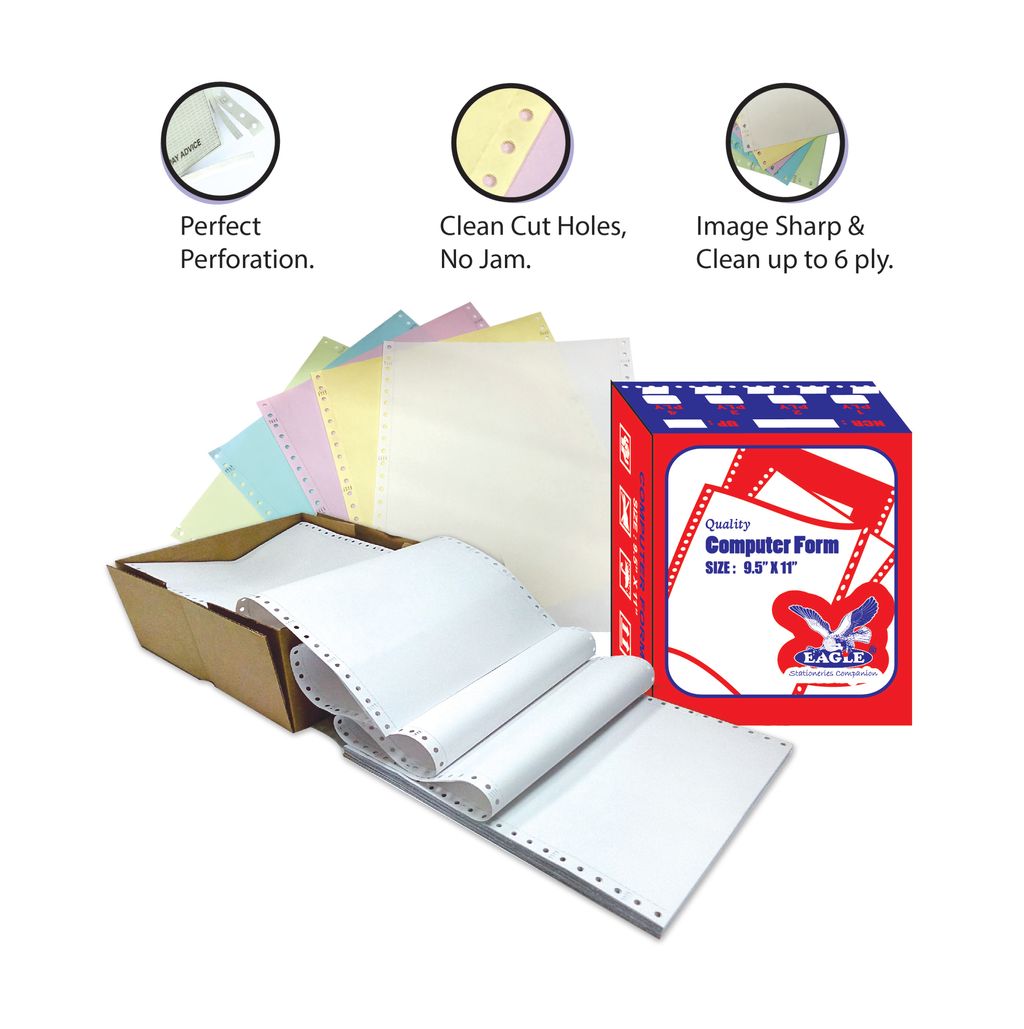 Eagle 9.5" x 11" Computer Form
PRODUCT FEATURES:
Whiter & Thicker paper quality.
Sharp & Clear image print out up to 4 ply.
"Black" or "Blue" image available for NCR Paper.
Perfect perforation for easy peeling.
No Jamming, very precise hole punching.
No Break in pack
Proper and clean crimping.